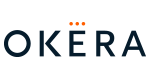 Okera is the first software provider to enable the management of data access and governance at scale for today's modern heterogeneous data environments. Built on the belief that companies can do more with their data, Okera's Active Data Access Platform allows agility and governance to co-exist and gives data consumers, owners and stewards the confidence to unlock the power of their data for innovation and growth. This unique, enterprise-wide platform facilitates the provisioning, accessing, governing and auditing of data in today's multi-cloud, multi-data format, and multi-tool world.

Learn more at www.okera.com.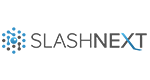 SlashNext, is the leading provider of cyber-security products designed to detect and block socially engineered attacks, malware, exploits and data theft. Its first product, the Active Cyber Defense System, is based on a unique form of machine learning dubbed "Progressive Learning" that is specifically designed for cyber security. The company was founded in June 2014 by Atif Mushtaq, a former FireEye Scientist. The team is made up of Silicon Valley veterans with broad backgrounds in cyber security, networking, telephony, and IoT. Investors include Norwest Venture Partners and Wing Venture Capital.

For more information, please visit http://slashnext.com.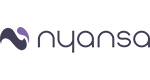 Nyansa is a fast-growing, Silicon Valley based innovator of advanced IT analytics software technology. Venture-backed by Intel Capital and Formation |8, the company was founded in September 2013. Nyansa is credited with developing the first full-stack, vendor-agnostic, cloud-based user performance management platform called Voyance. With it, organizations are able to automate the end-to-end analysis and correlation or critical infrastructure data to improve the productivity and performance of end devices on the wired/wireless network.

Learn more at www.nyansa.com